~ Earth Care ~ Peo­ple Care ~ Fair Share ~
Dear Friends,
We are in a time of great change. It is more impor­tant than ever that we grow our own food and cre­ate com­mu­nity.  Con­sider gath­er­ing what you need to be as self suf­fi­cient as pos­si­ble. Cre­ate an affin­ity group of like-minded peo­ple to work together to cre­ate a sus­tain­able future for your­self, your fam­ily and com­mu­nity. Take a Per­ma­cul­ture Design Cer­tifi­cate Course at our Per­ma­cul­ture Farm in beau­ti­ful North­ern Cal­i­for­nia. DETAILS HERE.

 Let us know if  you are inter­ested in becom­ing a Per­ma­cul­ture pro­fes­sional or using pro­fes­sional Per­ma­cul­ture Design knowl­edge for your own farm, urban or sub­ur­ban home­stead, or acreage. If you are inter­ested in a con­sul­ta­tion, please con­tact me.
Please click on the Com­mu­nity link above to see Videos, Resources, Peo­ple and Arti­cles about Permaculture.
Stay in touch by LIKE­ing my face­book page: Prac­ti­cal Permaculture.
Wish­ing you an abun­dant future,
Cathe'
530–432-5109
prac­ti­calper­ma­cul­ture (at) gmail (dot) com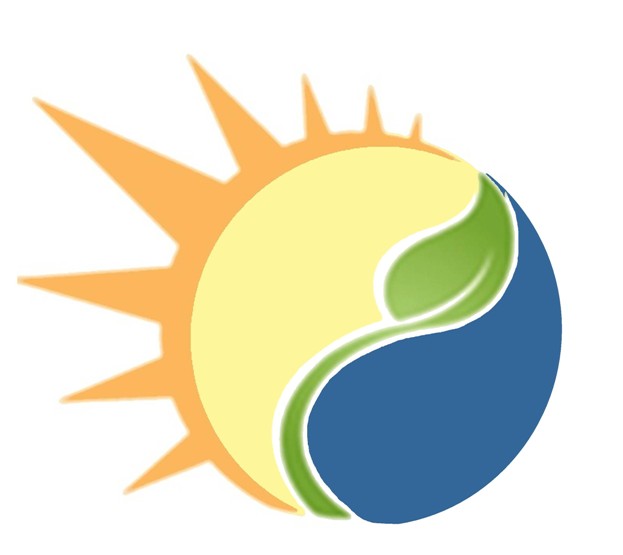 Tes­ti­mo­ni­als
"Great expe­ri­ence! Non stop and high energy. All the info I hoped for and so much more. Very well orga­nized and held my atten­tion at all times. Very thor­ough cov­er­age of the many con­nected aspects of Per­ma­cul­ture and our place in the big pic­ture — local and global. I am infi­nitely more opti­mistic about the future."
~ HG, architect Port Ange­les, WA
"Thank you. This class gave me hope, which I badly need."
"Excel­lent Work­shop. On one hand I want to take any future work­shops you do; on the other hand, this work­shop was so infor­ma­tive, I feel I now know every­thing. Sur­passed expectation."
"Thanks for such a won­der­fully infor­ma­tive and inspir­ing week­end!  I'm order­ing solar cook­ers today." ~ J.G. author Straw­ber­ries in November

"It's like some­one turned on a light bulb. I couldn't stop talk­ing about the work­shop. It was amaz­ing!  An excel­lent blend of facts, gen­eral info, details, con­cepts. It was the shot in the arm/kick in the pants I needed, and so many won­der­ful peo­ple to work with. I look for­ward so much to what will emerge from these seeds that were planted in the last few days."  ~ M.McNeal, San Francisco
"Eye open­ing, mind expand­ing. Well diver­si­fied info that is prac­ti­cal and use­able. Inte­gra­tion of many sys­tems that makes sense. Thanks for shar­ing your life expe­ri­ences and your light." ~ P.R. Auburn
"Great class with inten­sive prac­ti­cal tips and ideas, lots of info tightly packed in."
"Excel­lent class! It is so use­ful to have this abun­dance of infor­ma­tion syn­the­sized by some­one so knowl­edge­able. It has given me a start­ing point to tack­ling some­thing that has seemed so overwhelming."
"Ter­rific work­shop. 12 out of 10." " Incred­i­bly inspir­ing and infor­ma­tional. It was a ton of great infor­ma­tion and very inspi­ra­tional. The hands-on ele­ment really made it all come together. I'm excited to do more and be bet­ter pre­pared for the future — and more con­nected with oth­ers in the community,"
"I learned so many new things, such excit­ing and prac­ti­cal ideas for recov­ery of the old ways for a health­ier earth and health­ier people."
"I enjoyed your work­shop so much. It was such a nice combo of down home sus­tain­able liv­ing ideas, and prac­ti­cal gar­den­ing tips, and so warm and won­der­ful with the addi­tion of the food and ideas around that..and your per­son­al­ity. Very hope­ful feel­ing, that this can still be done in our days, and how cru­cial it is, and that we can spread it more and more."
"From Per­ma­cul­ture Founder Bill Mol­li­son: "This course has already changed a lot of the world. Come help us change the rest."